Luckily I had no preconceived ideas about what would happen to my fledglings once I'd flung them out of the nest that had been their home for the past 2-8 years i.e. the dusty bowels of the C-drive and into the world wide web-o-sphere of e-publishing.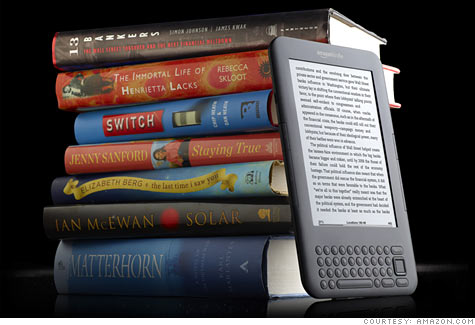 Okay then, so half of me (and this is where my *maths gets REALLY shonky) thought maybe I'd have a lucky break and my Big Brave Move would be the absolute making of me; I'd soar the dizzy heights of self-publishing stardom and I'd have the world eating out of the palm of my hand-held-e-reader.
Another half of me was dissecting the world of writing whilst breaking blueberry muffins with Kerry Wilkinson and Amanda Hocking in Starbucks. And the other half (*see what I mean?) was rocking plaintively and dismally in the darkest recesses of the smallest room in the house wondering what the hell had possessed me to be so utterly reckless in the first place.
Because I hadn't a clue what to expect and equally hadn't a clue how to 'promote' the fact that I'd done it - or even if I
should
promote the fact I'd done it at all. And anyway, what would 'friends' on Facebook think? *in my head*
"Oh ffs, there she goes, she can't get an Agent, she's clearly plummeted the depths of desperation and she's self-published. I'd better 'like' it and say I'll buy it just to make her feel better".
And that wasn't what I wanted. Not what I wanted at all.
I am not one of life's natural 'sellers'. Give me a vanful of double glazed windows and I will paint pretty pictures on them rather than push them on unsuspecting members of the public. Give me a bag full of leaflets to hand out and I'll turn them into swans and fans in lieu of squashing them into unyielding palms of strangers. Give me a market stall and instead of bawling
"Grabba bargain over here love, pound of spuds fer a pound!"
I'll hand out steaming cups of tea and slices of cake and have chats with anybody who feels like stopping by. In short, I don't 'do' selling. If somebody wants something, they will, as Darwin would probably corroborate, go out and look for it and ask for advice if they need it. After all, that's what I'd do.
So I didn't want to make a song and dance. I wanted my words to just be Out There. Like they would've been had they been printed on paper and bound and wrapped in a lovely enticing cover and placed nicely on a shelf in a bookshop. Only the e-way. And anyway my Facebook friends weren't my target audience. Hell, some of them don't even know what a book is *waves to husband*. So I did a couple of 'Promo's i.e. I put my books on for free for a 24 hour or 48 hour stretch to see what would happen.
And guess what?
The figures speak for themselves.
'Dead Good' = 11 'Re:Becca' = 1
'Dead Good' = 583 'Re:Becca' = 276
'Dead Good' = 12 'Re:Becca' = 1 'Let's Go Round Again' = 626
'Dead Good' = 13 'Re:Becca' = 2 'Let's Go Round Again' = 12
'Dead Good' = 3 'Re:Becca' = 241 'Let's Go Round Again' = 5
So, when I've promo'd my book for free on the 3 days that I've done it (Amazon do their own freebie days and authors get 5 days per month of their own choosing) the 'sales' figues have absolutely rocketed (*see above*). BUT this doesn't mean that the book is getting read. We've all done it - I'm not without blame. If there's a free read going and the opening sample is interesting enough and makes me want to read on, then I'll download it. I might not read it right now, but I have it on my system ready for when I remember it's there and I need something to read.
And it's this little spark of knowing that somewhere someone has - during the free promo at least - read the opening sample of my books and thought 'yeah, that looks good enough to save for later' and has gone to the trouble of actually bothering to press a few keys and downloaded it for ... whenever. I don't mind. It's out there and even if it never gets read or reviewed, I know that for a few brief minutes it was worth it - because they thought that it was.
p.s. I won't mention the very hurtful (and ambiguous) "units refunded" column on the download report and how I'm automatically drawn to the *1* that sits sadly in that list. I have already assumed the worst. It was such a sh*t read that the purchaser felt compelled to demand the 99p refund or it was an accidental download which wasn't even worth keeping as a back-up... sometimes I really don't like the Math 'cos the imagination gets way too involved.
p.p.s I've just added it up and I'm averaging approx £5.38/month in 'royalties'. I'm sure that must say something but I don't think I'm listening!